What Is boAt's Roadmap To Capture The Indian Wearable Market?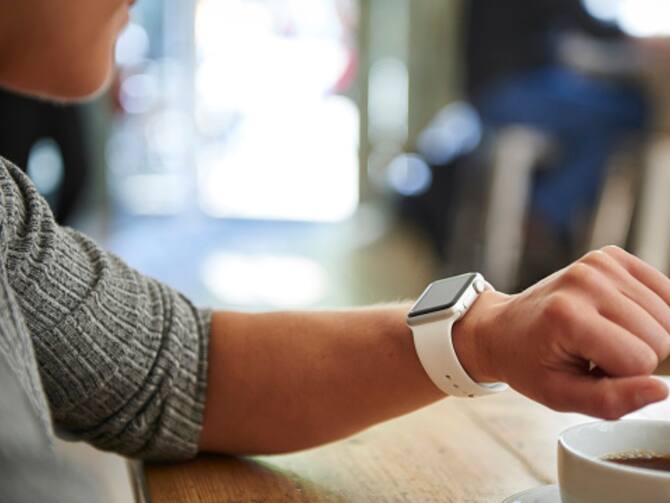 Imagine Marketing, a parent company of boAt, has been one of the prominent companies in India's electronic wearable market. According to the International Data Corporation (IDC), 25.1 million wearable units were shipped to India in Q1 FY23, registering a strong Year-of-Year (YoY) growth of 80.9%.
In addition, the smartwatch market share also increased from 26.8% to 41.4% compared to last year. It directly impacts boAt share price, valuation, and market cap in India.
In the list of the top wearable companies of India, boAt was at the top with a market share of 25.6% which grew by 102.4% compared to the last year.
This data shows the dominance of the boAt, Delhi-based D2C electronic wearable brand in the Indian market. However, some reports also state that boAt plans to expand its smartphone section globally. This blog will discuss boAt's roadmap to capture the Indian wearable market.
Overview Of Imagine Marketing Ltd (boAt)
boAt, a subsidiary of Imagine Marketing Ltd, is a Direct-to-Customer (D2C) engaged in the manufacturing and marketing of electronic-based wearable devices. It was founded by Aman Gupta and Sameer Ashok Mehta in 2016 and is considered a non-government-based company.
The business model of the boAt is different from its competitors and comprises influencer marketing and tie-ins with sports events. Recently, boAt is also the official audio and wearable partner of IPL teams like Royal Challengers Bangalore, Gujarat Titans, and Kolkata Knight Riders.
In addition, boAt also sells its products on third-party e-commerce platforms, which helps it generate a good number of sales.
Over the years, boAt's market share in the wearable market consistently grows, which makes it one of the fastest-growing D2C electronic products brands.
The major focus of the boAt is to provide fashionable and high-quality electronic wearable products at affordable prices. It is the reason boAt is one of the in-demanding electronic wearable brands.
In the last few years, boAt acquired the major market share and over 70,000 happy customers. As a result, the boAt market cap increased from $1.5 billion to $2.0 billion in 2022. With a wider customer base, the company also performs well in the grey market as boAt unlisted shares price increased from Rs 750 per share to Rs 950 per share between October 2022 and November 2022.
Possible Roadmap Of boAt To Capture The Indian Market
According to the sources, boAt plans to expand its reach in smartwatches and other electronic product categories to capture a more significant market share. In addition, the company's officials also plan to increase boAt revenue and maintain the finances efficiently for its upcoming plans.
If we see it from the investor's point of view, boAt's future business plan will largely affect its share performance in the unlisted share market. Here is the possible roadmap of boAt to capture the Indian market:
Expanding Manufacturing Units
The Indian wearable market is growing exponentially and offers an excellent opportunity for electronic audio wearable brands. From the future perspective, boAt's main focus will be to acquire a large market share by expanding its manufacturing units. boAt has a 25.6% market share and comes among the top brands in India. The company's officials also said they would extend its reach in the smartwatch categories, which grew by 187.4% in 1Q FY23.
Set Up Merger & Acquisition Arm
boAt also plans to set up a merger and acquisition arm for domestic and international acquisitions. The company mainly targets tech-based startups with an uninterrupted supply chain that can benefit it to expand its reach in the high-competition category. As per sources, boAt also plans to create a startup hub by acquiring with the help of its merger and acquisition arm.
Targets Smart Watches Category
The boAt's top executives have cleared that they will focus on capturing the smartwatch categories like the audio segment in the next five years. For this, the company might launch smartwatches with advanced features at affordable prices. It is also important to note that boAt's main competitors in the smartwatch category are Firebolt, Realme, Xiaomi, and more. For this, boAt is expected to utilise its network of influencers and third-party e-commerce platforms like Amazon.
Is It Profitable To Invest In boAt?
When it comes to investment, it is essential to analyse the company's financials in detail. Most investors often ask: Is boAt profitable? Since the company has shown outstanding growth in the last few years, with a CAGR of around 5.1%. In addition, boAt market share also increased by 102.4%, which is exceptional for any brand. It is best at this time. 
The good news for investors is that boAt share prices in India grew by 1.2%. The current boAt share price is Rs 785.0, expected to grow in the coming months. To invest in boAt unlisted shares, you can contact Stockify's experts. You can access updated share prices, boAt revenue, valuation, and other metrics here.