How Is IPO-Bound Studds Preparing Its Business Expansion?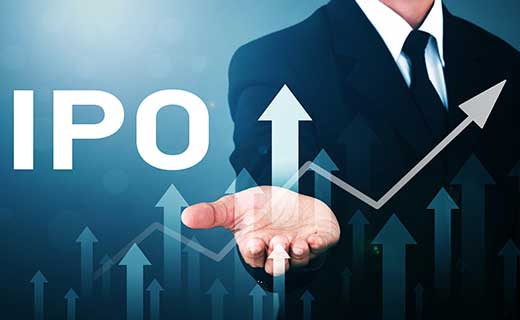 Studds Accessories Limited, a prominent Indian helmet and motorcycle accessories manufacturer, has been in the industry since 1973. The company focuses on safety for two-wheeler riders and has a significant market share in India. The company has improved its business model, operations, revenues, and financial indicators to stay ahead. Studds' growth profile and P&L statements have given investors hope for the company's growth potential, leading to better performance in the unlisted share market. Now let's know about Studd's company overview, business model and business expansion plans.
About The Top-Notch Company: Studds Accessories Limited
Founded in 1973, Studds Accessories Ltd, is a renowned Indian helmet manufacturer with two brands, Studds and SMK. SMK, a premium brand, is primarily aimed at the export market. Despite a decline in demand for two-wheelers in FY20 and FY21, demand for helmets increased by 5% in FY20 and 8% in FY21, reflecting stricter helmet laws by state agencies.
The primary growth engine for the helmet sector is the tight helmet laws for 2W riders, combined with an increasing number of states enacting rules making helmet use mandatory for pillion riders. Studds' top line is projected to grow at an 18% CAGR between FY21-24, with PAT predicted to improve at 20-22% due to cost management and premiumisation trends. The company's low capex requirement and negative WCC (Working Capital Cycle) will ensure good cash flows and ROCE (Return on capital employed) in the future, maintaining a solid valuation. Studds has two main brands: Studds, targeting African and Asian mass commuters, and SMK, targeting European, Latin American, and Asian markets.
Business Model Of Studds Accessories Limited
Studds Accessories Ltd. focuses on producing safety and sound accessories for riders, aiming to improve society and generate long-term profits. The company has an in-house laboratory and a well-trained research and development team. Studds has established Asia's largest helmet manufacturing facility under the "Make In India" initiative, supporting product development. The company targets the mid-range segment with helmet prices ranging from Rs. 825 to Rs. 2165 under the Studds brand and the slightly higher price range with a market share of 25% and 27% under the SMK brand. This robust business model has skyrocketed Studds Accessories' share price, providing investors with significant returns.
Financial Performance Of Studd Accessories Limited
Studds Accessories experienced a 15% increase in revenue in FY 20-21, reaching Rs.484 Crores, compared to Rs 420 Crores in the previous year. EBITDA reached 115 Crores, resulting in 23.7% margins. PAT remained stable at 73 Crores, despite high depreciation and increased finance costs.
| | |
| --- | --- |
| Particulars (in Cr) | Studds Accessories |
| Sales | 480 |
| Sales Growth | 11.03% |
| Gross Margin | 58.13% |
| EBITDA | 111 |
| OPM | 23.13% |
| PAT | 74 |
| NPM | 15.26% |
| Cash Flow From Operations ( in 3 years) | 164 |
| Capex ( in 3 years) | 170 |
| Free Cash Flow ( in 3 Years) | -9 |
| Helmets Capacity | 1.5 Cr/Annum |
Studds Accessories Limited Business Expansion Plan
Given below are some expansion plans of Studd Accessories Limited:
Expanding The Premium Helmet Production
The company's top-line growth is expected due to the rise in the organised segment, premium helmet demand, and export expansion. The firm's improved margin profile, low capex requirements, and negative WCC will strengthen its valuation and strengthen its cash flow and ROCE. A BUY rating is recommended, with a target price of INR 1,990, valuing the company at 30x FY24E P/E.
Improving Premiumisation And Cost Control
Studds plans to maintain modest profitability by improving premiumisation and aggressive cost control, with EBITDA growth of 19-20% and PAT expansion at 20-22% CAGR during the FY21-24E. The company's negative working capital cycle (WCC) and low capex, combined with a negative working capital cycle (WCC), will help maintain its strong ROCE.
Investing In New Product
Studds plans to introduce a new range of helmets in the coming financial year, including motorcycle and bicycle models. It also makes bicycle helmets for the domestic market. Studds has started operations at an in-house production unit for expanded polystyrene (EPS), a crucial safety feature in helmets.
Why Are Studds Unlisted Shares Beneficial?
The company has benefited greatly as a result of its sound operational strategy and successful business model. Therefore, the share price of Studds Accessories Ltd. has increased . The total paid-up capital is Rs. 9.84 cr., whereas the authorised share capital is Rs. 25.00 cr. Well, currently, the price of Studds unlisted shares is Rs. 815 per equity share, and because investors are hanging onto their unlisted shares and new investors are also expressing interest in the company, there is optimism among investors over the company's future growth. So, if you want better advice on how to buy Studds unlisted shares, connect with the experts at Stockify.
Bottom Line
In order to increase production efficiency and provide local residents with job opportunities, Studds Accessories Ltd. aims to build new plants that will yearly produce 75 million motorcycles and 15 lakh bicycle helmets while directly employing more than 1,500 people. As a result, Studd might be regarded as a top-tier firm with the advantages of unlisted shares and plans to convert to an initial public offering (IPO) company.