Best places to visit in Little Rock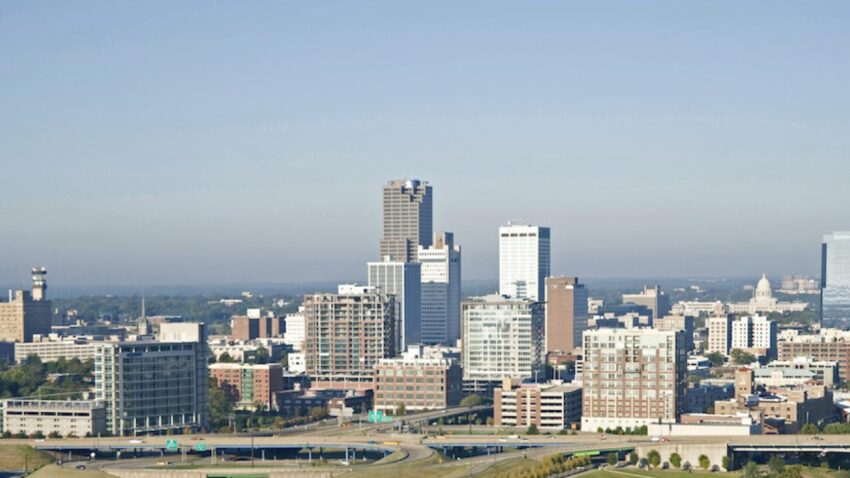 Little Rock is a vibrant city that seamlessly blends rich history, modern attractions, and natural beauty. Whether you're a history enthusiast, a nature lover, or a foodie seeking culinary delights, Little Rock .
Read Also: Allegiant Airlines Booking
Little Rock
Our journey begins with a significant landmark in the Civil Rights Movement Little Rock Central High School. This historic site commemorates the 1957 desegregation crisis when nine African-American students bravely integrated the formerly all-white school. Visitors can explore the Visitor Center, watch a documentary, and take guided tours to learn about this pivotal moment in American history.
William J. Clinton Presidential Library and Museum
Little Rock proudly houses the William J. The museum showcases artifacts from President Clinton's tenure, including replicas of the Oval Office and Cabinet Room, offering a glimpse into the political landscape of the 1990s.
River Market District
For those seeking a vibrant urban experience, the River Market District is the place to be. It's a hub of entertainment, shopping, dining, and culture. You can stroll through the farmers' market on weekends, savor international cuisine, or catch a live performance at the River Market Pavilions.
Pinnacle Mountain State Park
Nature enthusiasts will find solace at Pinnacle Mountain State Park, located just a short drive from downtown Little Rock. The park offers various hiking trails suitable for all levels of hikers. The summit trail leads to the top of Pinnacle Mountain, where panoramic views of the Arkansas River Valley await.
Arkansas Arts Center
Art lovers should make a point to visit the Arkansas Arts Center. This renowned institution boasts an impressive collection of artworks, including drawings, paintings, sculptures, and decorative arts. The center frequently hosts rotating exhibitions and educational programs for all ages.
Historic Arkansas Museum
Immerse yourself in the rich heritage of Arkansas at the Historic Arkansas Museum. This living history museum features beautifully restored historic houses, captivating exhibits, and skilled artisans who craft traditional Southern items.
Big Dam Bridge
Take a scenic walk or bike ride across the Big Dam Bridge, the longest pedestrian and bicycle bridge in North America. This impressive structure spans the Arkansas River and provides breathtaking views of the river and the city skyline.
Little Rock Zoo
Families traveling with kids will find the Little Rock Zoo a delightful experience. The zoo houses a diverse collection of animals from around the world, including big cats, primates, and reptiles. It's a fun and educational outing for visitors of all ages.
Heifer Village and Urban Farm
Heifer International, a global nonprofit, has its headquarters in Little Rock and offers an educational experience at Heifer Village and Urban Farm. Visitors can learn about sustainable agriculture, hunger relief efforts, and even interact with farm animals.
Read Also: Allegiant Airlines Flights
Arkansas River Trail
To cap off your visit, explore the Arkansas River Trail, a 17-mile loop that winds its way along the banks of the Arkansas River. You can walk, jog, bike, or even paddle your way through this picturesque trail, which offers access to various parks and scenic spots along the river.