What are The Benefits of Managed IT Support?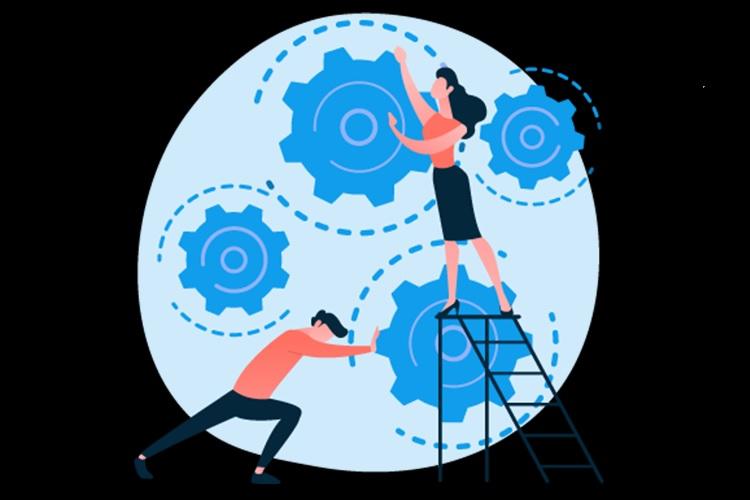 For business owners aiming to maximise their productivity and procedures, having a strong IT infrastructure is essential. But making the decision to employ in-house IT or a Managed Service Provider (MSP)'s skills is not simple. Although in-house IT enables you to always have a team on site, it might be constrained by the resources you can allocate to IT as well as the skills and experience offered by an IT service provider. Your firm may be certain that its IT environment and technology will support its business objectives by utilizing an MSP's knowledge, resources and skills. Dealing with this can be challenging since businesses want to provide highly individualized service, cutting-edge technology and efficiency without going over budget.
Reduce the costs
Costs connected with maintaining a full-time technician on staff or an internal IT department is substantial. Salary, perks, training, leave and coverage are all part of keeping an IT employee on staff, in addition to hiring to replace attrition. Utilizing the skills of an IT service provider allows you to save and manage operating expenses. A Managed IT support Seattle provider offers reliable support without the extra expenses related to keeping critical individuals on staff. A managed service provider will also help your company avoid large capital expenditures and have predictable operational costs. With an IT service provider, a predictable monthly budget is agreed upon and any additional expenditure are communicated prior to deployment. As a result, IT costs are a reliable entity that is simple to measure and comprehend.
Streamline your productivity
Since MSPs are committed to preserving company operations, productivity and efficiency are at the centre of the IT environment. Working with an MSP ensures that there is no network downtime and that client data is properly protected so that, in the case of a network outage, you can quickly restore access to crucial data. MSPs also offer 24/7 on-call support services to resolve problems and guarantee that your company and its personnel can address them immediately. An important component of Managed IT support services is a proactive approach to IT, resolving technical issues before they arise in order to increase productivity. Proactive MSPs like SysGen discover issues before they become problems for your organization, as opposed to responding as they happen.
Access of cutting edge technology
Working with a Managed IT support Seattle ensures technology innovation because of its emphasis on becoming a top technical authority in the industry. When technicians continually surround themselves with cutting-edge information, their clients have access to the newest and most practical technology. Additionally, their clients do not have to foot the bill for internal staff training on these cutting-edge solutions.
Understanding the entire IT ecosystem
To make sure gear and software are serving your business as best they can, it's crucial to have an inventory of your infrastructure. Productivity suffers and security flaws multiply with old technology. By documenting your network architecture, you can make sure that your Managed IT support Seattle experience is tailored to your company's needs and keeps becoming better over time.
Cloud1iT, 3116 14th Ave S, Seattle, WA 98144, +12068956888, info@cloud1it.com, https://www.cloud1it.com/