5 Safety Tips on Handling a Centrifugal Pump
Centrifugal pump is widely used in factories and industrial set up's, as well as in households. They work at high velocity and pressure. Thus, one must have a thorough knowledge and understanding of its functioning to use it properly. Several safety precautions need to keep in mind and follow while using centrifugal pump. Here in this article, we are going to discuss some of the safety tips for you to remember while using them.
Remember These 5 Safety Tips:
Proper training to operators – It is of utmost importance that the operators or handlers employed by the company possess a thorough and detailed training about the workings of the centrifugal pump. They should be taught and given practical experience about how to understand pressure levels, how to operate the line draining system and utilize the emergency shut off valve as and when needed. Regular workshops should be conducted to keep the employees updated and they should go through drills like putting on the safety gear properly and so on.
Prevent overheating – Due to high velocity and pressure, centrifugal pump tends to overheat and ends up damaging the parts inside. It can seriously harm the operators when servicing. This issue can be avoided by keeping the suction as well as discharge lines open while it is working. If it overheats, switch it off and let it cool down. Do not touch the pumps before it cools down, as it can cause severe burn marks and injury.
Change old parts – If the pump components get too old, they can often cause accidents in the work area and ruin the centrifugal pump. Damage of small parts can cause major accidents due to being worn out. Therefore, it is important to regularly check the pump, the safety suction, and pipe plugs. Replace seals, plugs, valves, and so on after regular intervals, as they can cause overheating when they are damaged.
Suction blockage – Centrifugal pump can get block by strange objects or joining wrong parts. It can happen also when the rubber lining of a suction hose separates from fabric. To rectify the issue, a thorough understanding of the design and functioning of the pump is required. It can be sorted by shortening the suction lines which will keep bubbles and vapor pockets out of the pump. Also, keep the suction strainers clean from dirt and clogging so that cavitation does not occur.
Air leakage – Usually, air leakage takes place when the parts of the centrifugal pump get worn out. If there is air inside the machine, it usually emits a loud and disturbing noise. Firstly, a check for cavitation is needed to make sure whether it is the cause of such noise. Secondly, check the reading of the vacuum gauge. If the readings come out strange then seals, suction flap valve, or hose probably needs replacement due to being worn out.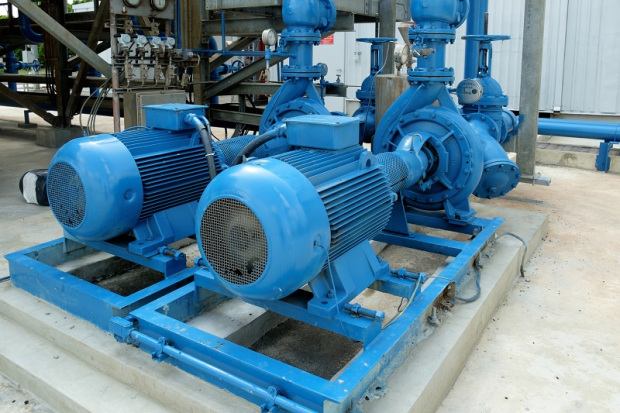 Regular maintenance is essential when using centrifugal pumps. To maintain its optimum performance all these measures ensure the safety of the work environment as well as the proper functioning of the pump itself. Also, these steps will keep the pump in a good working condition for a long time. Thus, gives good results.
Overall, depending on the usage, different pumps are made for different purposes and so a detailed understanding before using it is required. Keep it away from flammable objects. Using centrifugal pumps ensure more cleanliness, will regulate pressure, temperature, and the level of flow to help in the proper working and adequate safety of various operations in industrial settings. Therefore, follow these safety precautions carefully while handling centrifugal pumps.